Puerto Jimenez Estate & Properties For Sale
About Puerto Jimenez
Despite being small and laid-back, Puerto Jiménez is the largest town on the Osa Peninsula. It has a population of about 6,000. During the gold rush, 1980s Puerto Jiménez resembled a town out of the Wild West. Nowadays things have calmed down and the town has become popular with the backpacking set, surfers, lovers of adventure tourism and devotees of ecotourism. Its location on the Golfo Dulce makes Puerto Jiménz and its environs perfect for snorkeling, scuba diving and kayaking. There are only a couple of ways to reach Puerto Jiménez: over a paved road, by small plane or by boat.
There are a few expats living in and around Puerto Jiménez. However, it takes a special breed of foreigner who is willing to do without a lot of
conveniences and services and who wants to "get away from it all". By far the most famous park is the Corcovado National Park on the Osa Peninsula, the place that the National Geographic dubbed as one of two places in the world with the most biological diversity Here you will find
everything from jaguars and peccaries, to many varieties of frogs, birds, and reptiles, as well as several kinds of monkeys.
The Golfito Marina is expected to revitalize this area and cause a major land boom. The ICT (Costa Rican Tourism Institute) also considers
the Puerto Jiménez area suitable for a future marina project.
Interested in other real estate opportunities? Check out tropical towns Uvita, Dominical or Ojochal. Do you want to know more about Costa Rica real estate? Contact us!
GOVERNMENT APPROVED AND PERMITTED OSA PENINSULA ECO TOURISM
PROJECT
Hotel/ Restaurant / Bar/ Tourism Project in Puerto Jimenez
US $3,900,000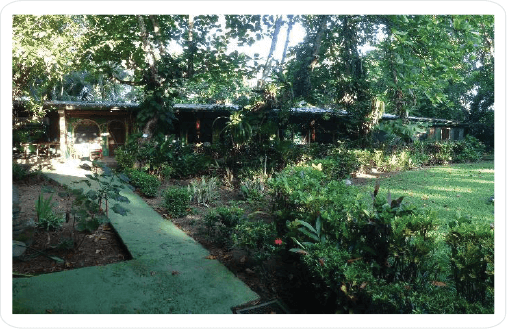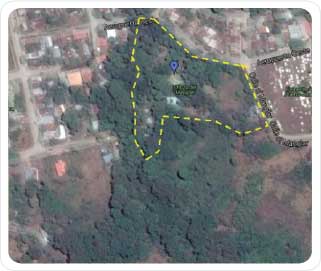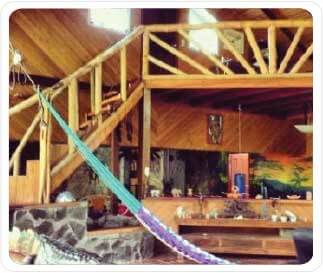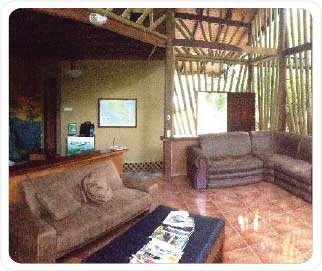 OSA TOURISM PROJECT INCLUDES:
The present-day operation of an 18 Room Hotel/Bar/Restaurant located on a strategic 4-acre property in Puerto Jimenez, Osa Peninsula. The hotel is laid out in 8 separate buildings (approx. 800 m² of construction) distributed throughout 4 acres offering diverse opportunities for further development in different operational scenarios. It has a very large main building with public facilities, reception, kitchen, dining area, bar, events area, gardens with plenty of walking paths including bridges and boardwalks that takes you over & through the property's mangroves. The land backs onto a beautiful creek, exquisite mangrove system and a forest all located 300 meters from the beach, the boardwalk, the municipal airport and the town center of Puerto Jimenez.
The offering also includes the ownership rights to a fully approved and planned expansion for an additional 96 UNIT PROJECT. This project has all the design and architectural processes completed along with the finalized environmental impact studies and the approvals from the environmental and government agencies such as SETENA, MINAE and INVU. This process normally takes 18 to 24 months and a minimum of a million-dollar outlay, which has already been invested and is included in the features of this offering. The benefit of this feature is that the Buyer can begin immediately with the expansion. The only thing left to do is decide on one of three designs, present the construction documents and obtain the permits, which could be given within 60 to 90 days of the submission. The developer / owner of the Osa Eco Tourism Project has invested in and completed a detailed business plan and proforma which is also an integral component of the offering.
HUGE PRICE REDUCTION
Las Lapas Beach Property
Incredible Beach Front Property on Golfo Dulce
US$990,000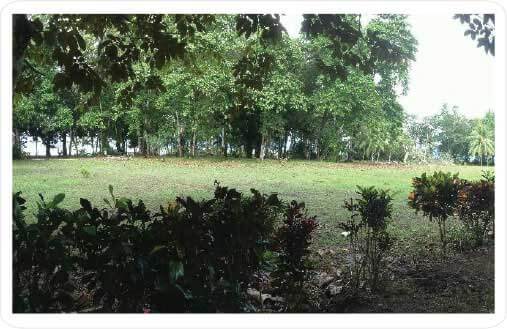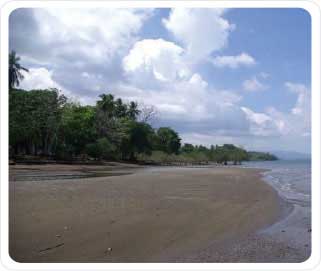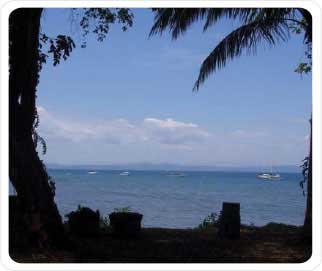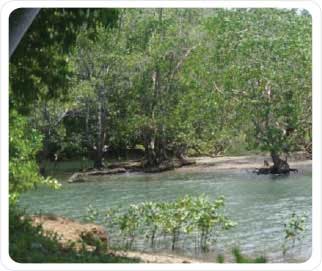 The Las Lapas Beach Property has incredible potential for development due to its large beach front location and a 20-year concession with development rights. Opportunities for a Fishing Camp, Sailing School, Hotel, Lodge, Resort or Residential Development are just a few of the possibilities. Land is bordered on each side by a river and boasts 107 meters of incredible beach front that is only accessible from this property. The property has a private entrance road minutes from the main highway to Puerto Jimenez and is also accessible by boat from the gulf. Attached and adjacent to the beach frontage property is a large tract of land that can be developed in a number of different construction scenarios. Play Juanito Mora is home to countless species of local flora and fauna, and over half of this exceptional property is sculpted into a tropical paradise with expansive grass lawns, teak trees, and a stunning variety of ornamentals. The entire property is a paradise. THE VALUE IS IN THE POTENTIAL TO DEVELOP.
THIS CURRENT PRICE REDUCTION MAKES THIS ONE OF THE HOTTEST PROPERTY DEALS IN THE AREA
Properties in Puerto Jimenez