Ojochal Real Estate & Properties For Sale
About Ojochal
The unique village of Ojochal lies on the south central Pacific coast of Costa Rica, It is approximately 30 minutes south of Dominical , 15 minutes of Uvita, and 30 minutes north of Palmar Norte. Ojochal is a warm and welcoming village, which consists of a variety of hotels, restaurants bars and other activities. Known as the "culinary capital" of Costa Rica; the restaurants are a cut above!!
The town of Ojochal and its surrounding beaches provide solitude and the ideal setting for some rest and relaxation. Lush tropical forests melt into the sandy shores of the Pacific for tropical postcard scenery. Due to their location, these beaches are far less developed and visited than the more popular destinations.
Basic amenities and services are provided in the small authentic Costa Rican town of Ojochal. The slow pace hasn't been affected by tourism yet, making this place a great 'off the beaten track' destination. Playa Tortuga, or Ojochal as it is known by the locals, is a clean strip of beach loved by Ticos and foreigners alike. The town of Ojochal runs along the Balso River, sits off the coast a little ways, protected by mountainous forest, the perfect spot from which to access the stunning coastline.
Do you want to know more about Ojochal Real Estate or real estate in Costa Rica? Contact us for inquiries or viewings.
Keep on reading: "Buying a property in Costa Rica – how long does it take to complete?" or "What you should look for when buying property in Costa Rica".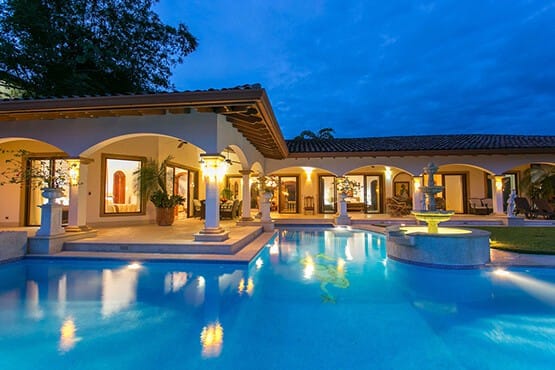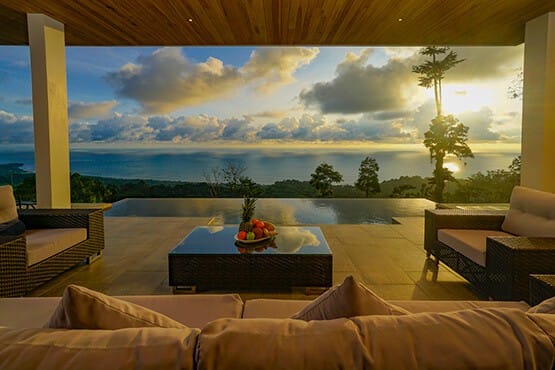 Properties in Ojochal