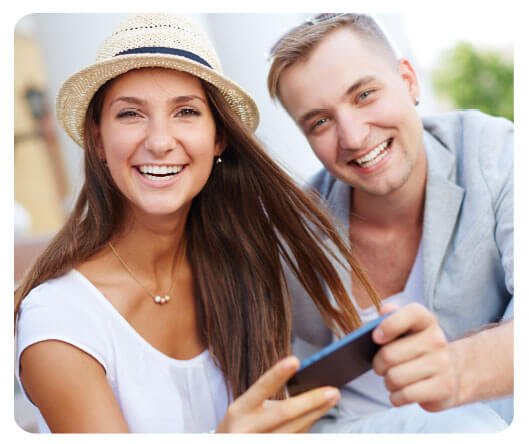 In Ballena Properties we've been lucky to have the chance to work with so many great clients. Here are some testimonials of what they have to say.
We take pride in our work and love to hear feedback from our customers.
CENTURY 21 Ballena Properties Real Estate Team
---
We were looking for a house or a building site in the Southern Zone in early 2018 and thought we could drive ourselves around to look at houses and lots. We went up a lot of bumpy roads and saw a lot of houses and lots but realized we needed help in identifying available properties and getting onto them. When we saw the Century 21 office, we stopped in. Our lucky day! We met Bill Campbell and instantly felt a sense of trust. Bill took us around to see many houses and lots on this and the next two visits. In between in the U.S. we scoured the internet for properties, no matter who was listing them, and asked Bill to check them out for us. He did, and let us know of any issues such as lack of water or electric service, or the fact that the great ocean view shown in the listing was not really there! He showed great patience with us during this time. When we finally selected a lot, he recommended conditioning the purchase on getting an acceptable survey and soil test. This proved to be a life saver, as the soil at that lot would have required $30-40,000 worth of retaining walls before being suitable for building. The lot we settled on, when chopped and graded, far exceeded our expectations. Bill had spotted this lot and showed it to us several times before we could see the potential he could already imagine. Bill recommended other steps we could take in the process of becoming property owners in Costa Rica—such as opening an escrow account and using a local English speaking attorney. He suggested names and made introductions, so we didn't have to search around on our own. Now we were ready to build.
J & S
---
We have known Bill for 1.5 years, essentially since we moved to Ojochal. We were in need of assistance with a real estate purchase of the lot adjacent to our home. Immediately thought of Bill to help. We contacted him on a Sunday. He gave us great advice on how to proceed, he possessed immense knowledge of the area and specific lot we were interested in. He kept us informed daily of the progress of our offer. Made the process seamless, with the lawyer, land surveyer and soil study companies. Interpreted data, gave professional opinion and always available for our panic calls!! Bill was one of the most professional real estate people we have dealt with here in Costa Rica and the United States. We highly recommend Bill Campbell for any real estate business in the Southern Osa CR region.
J & J Pitts
---
I enthusiastically recommend this fabulous team at Century 21; Bill Campbell and Rita Lucas. From the day I met Rita on Facebook, when I asked for ideas and help on moving to Costa Rica, she has been my guardian angel. She and BIll helped me find lodgings; and then search around the area for my dream home in my budget, and we found it! That is only a part of the service this team provides. Rita has provided me with guidance every step of the way as I transition from working nurse in LA to retired expat in Costa Rica! She offers tips and guidance on the culture, the community, the laws and practices, the language, and for me most importantly, she has held my hand (figuratively in these social distancing days) to get me a bank account, an ICE account, navigating buying a house, securing trusted and expert labor and tips for daily living here. I would not be sitting here on my wonderful patio right now without the guidance and help of this team. It would have taken much longer and much stress to learn what Rita and Bill have so kindly provided me. And, I surely would have made costly and painful mistakes without them. And most of all, they have given me a family by sharing their friends and community. Going beyond real estate services for sure! I think it might be called "TLC Guardian Angel Services". Tender loving care every step of the journey. Thank you Bill & Rita!
G Verret
---
My wife and I were using another realty firm in Southern Costa Rica, when Rita Lucas and Bill Campbell came to the rescue. From the get go, you could tell they were very knowledgeable and trustworthy. But, there was something else that was very intrinsic. They had our very best interest at stake before and after the contract was negotiated. We would refer them to anyone we know, worldwide.
Steve & Elaine
---
Recently my wife and I found ourselves with two houses in Ojochal to sell. I contacted Marcel van Willigen and asked him and his Century 21 Ballena Properties Team to handle the sales for us. We also contracted with Sabrina Kszak of the Ballena Legal Team to handle the closings. From start to finish both were extremely professional and "on the ball". Marcel visited both houses with us and made suggestions to help us make the properties more appealing to buyers, which we did. He also did a great job taking the pictures of the properties, using the camera drone to give a great perspective of the properties. We worked on pricing and priced the houses at very reasonable and attractive prices and Marcel and his team went to work. We listed both houses in August 2019, and one house closed in December and the second one just closed in January 2020. If you know real estate in the southern zone, it is nearly unheard of for houses to sell that quickly. Simply amazing. When it came time for the first closing, I was in Ojochal to attend and Sabrina led me every step of the way. For the second closing, I was in the U.S. so I simply signed a power of attorney so Sabrina could handle the entire transaction and everything worked like a Swiss watch. These are great people you can trust and who know their business. We couldn't be happier and highly recommend Marcel and his Century 21 Ballena Properties Team, and Sabrina and the Ballena Legal Team to anyone who has real estate to sell in southern Costa Rica.
Brad
---
Wanted to thank both Marcel and Sabrina for their diligent efforts and professional service in marketing and closing the sale of our Costa Rica property. Many thanks.
C & D
---
There are real estate agents… AND THEN there is Karen. My wife and I are very fortunate to have met her. She is super genuine, helpful, and insightful. It's so refreshing to see someone take the time to truly understand our requirements and precisely matching up a few potential candidate properties that we instantly fell in love with. Karen was very patient with us, knowing that we are looking for the perfect property, to serve as our piece of paradise. Throughout the process, she shepherd and advised us every step of the way, to help keep the buying process as smooth as can be. Karen was a total joy to work with.
Vincent & Cindy
---
Knowledge and trust were two qualities my husband and I were looking for when we decided to buy a property in Ojochal and were looking for a realtor. We found it in spades with Century 21. Karen Rath, our realtor, took the time to walk us through each step of the purchase process and reassure us with her expertise of the area. We had a detailed wish list and she was able to show us a great range of options until we found our little piece of heaven. Buying in another country, the process was made much easier in no small part by Karen through her dedication and patience with us. We would highly recommend Century 21 Ballena Properties and Karen Rath to anyone looking to buy or sell a property knowing that you will be in great hands.
R & A
---
In April of 2018 my husband and I travel to Panama and Costa Rica. We were looking to find that little piece of paradise for our winter getaway! We spend the first 2 weeks in Panama and then crossed the border in Costa Rica. We instantly fell in love with CR. We spent a week in Golfito, and then travel up the Coast to explore more of CR. We visited beautiful "Ojochal" and fell in love with it so we decided to check out some property's. So we dropped into Century 21 Ballena Properties and met our new Real Estate agent Karen Rath (and fellow Canadian I might add so we instantly became friends). Karen was great to deal with, she listen to what we were looking for. Within a few days after seeing about 10 or so property's we found our piece of land to build on with an ocean-view. Karen then introduce us to Bill Campbell Ballena Home's to discuss our building plans. Like most people we had certain concerns and apprehensions about purchasing property and building in a foreign country however they made the process stress-free for us, from the initial purchase of the lot to the completion of our new home. Bill kept us update with the construction progress with pictures, emails and phone calls. (TOP NOTCH Service throughout) We would highly recommend Karen Rath as your personal Real Estate Professional, and the Construction team led by Bill Campbell at Century 21 Ballena Properties. Overall Century 21 Ballena Properties was a great experience and a special shout out to their Legal dept and architects!
Linda + Tony Russell
---
Knowledge and trust were two qualities my husband and I were looking for when we decided to buy a property in Ojochal, and were looking for a realtor. We found it in spades with Century 21. Karen Rath, our realtor, took the time to walk us through each step of the purchase process and reassure us, with her expertise of the area. We had a detailed wish list and she was able to show us a great range of options, until we found our little piece of heaven. Buying in another country, the process was made much easier in no small part by Karen through her dedication and patience with us. We would highly recommend Century 21 Ballena Properties and Karen Rath, to anyone looking to buy or sell a property knowing that you will be in great hands.
Arlene H
---
We were just on a visit to the Ojochal area, when we met Bill Campbell and we knew right away, that if we were going to look at real estate, this was the person we could trust to help us… and he did! Buying and then years later, selling. With Bill, you get what us Southern Boys call a "Two-fer" because his wife Rita comes as a package, with her wealth of knowledge.
Rick M
---
I purchased my home with the help of Bill Campbell and the CENTURY 21 Ballena Properties gang more than a month ago, Sept 2019; and they still insist on going out of their way to welcome and assist. I have never known a realtor to go so far beyond the extra mile.
D Lau
---
Professional, efficient and ethical – all the qualities we were looking for in a real estate team when we decided to sell our property in Ojochal – and we found it with C21 Ballena Properties. From our first conversation, Bill thoroughly explained the process, found a buyer and then managed the sale all the way through without any issues. In the end, we sold our property quickly and at the price we wanted. There isn't anything more that we could have asked for and we are now working with them to sell another property for us. Thank you!
S & T, Toronto, Canada
---
Will what a fantastic month Tony and I had in Costa Rica and Panama traveling. We had quite the adventure looking for a little piece of heaven and wondering if we would find it. I'm totally over the moon and our dream had turned into a reality. Not only did we find a gem in a property but we found a gem in the wonderful people we met along the way. I also found myself a new bestie Karen Rath in Ojochal, Costa Rica who is also our Century 21 Real Estate agent in Ojochal. Karen spend a lot of time with us looking for our special place. Thank you Karen for your expertise and your knowledge. We can wait to get settled into our new winter spot and explore the beauty of Costa Rica Thank you, Karen, so much for your persistent effort to get my lot sold. You gave equal representation to my property not involving a large return for you. To me, that reflects character & fair business practice, both of which are less common today than in my youth. Very best of luck to you,
Jean Daugherty
---
May I say again how great this group of people are!? Having bought a property with C21; and now just moved here full time, building a new house with Ballena Homes, buying a car, opening a bank account and all that comes with it! EVERYONE has been so much help. I also want to say that Bill Campbell has gone OVER BOARD in helping us. I do not know what I would have done without his help!!! So if you see Bill tell him he is one amazing friend & neighbor!!!!!! THANK YOU MY FRIEND
O&D
---
I wanted to give a HUGE thank you Bill Campbell of Century 21 Ballena Properties in Ojochal, CR and Sabrina Kszak of Ballena Legal Team for helping us to buy our dream property! Outstanding service, professional, courteous and extremely friendly staff who helped make buying property from one country to the next a breeze! If you are looking to buy, please contact Bill and Sabrina and the staff at both Century 21 and Ballena Legal for help! Glad to be your new "neighbors"! Can't wait to see you again in January! Pura Vida!
M&S
---
Costa Rica was introduced to me by a friend who had been there several times and even bought some land. Upon my first trip there, I was immediately seduced by the beauty of the country, the Nature and the easy going philosophy of the people. I was in the process of finding an alternative place to live, further down the line in the future, and it seemed like the right choice. Looking for a piece of land to buy, I met Marcel Van Willigen from Century 21 who was representing the owners. Marcel made everything easy and effortless with his energetic, straightforward and positive stance. Everything went so smoothly to acquire the lot that I quickly decided, upon my second trip, to move along and build a 'cabina' (a bungalow). Knowing that I wouldn't be there during the construction, Marcel offered to be my local intermediary, through his company Ballena Homes, and we discussed choice of style, materials, budget and timing issues. Even when I was back home, we had conversations over skype until we came to an agreement. Our dialogue was always friendly, open and Marcel gave me all the details I asked. We signed a contract and within 4 months, our entirely wooden cabina based on their architect's 'balinese model', customized to my specs, was built on our lot, complete with one bedroom, bathroom, living room, kitchen, wide terrace facing a beautiful natural landscape, what a joy! During the whole process of the construction Marcel represented me towards the builders, the architects, independent workers, took care of official papers, and presented me with different options. He was available for feedback, he regularly sent me photos of the advancement of the construction, he was there on site to make sure our custom demands were met and to correct the unavoidable construction mistakes that can occur. It was definitely nice to have someone you can trust on the spot! The whole team at Ballena Homes was very friendly and professional with an open mind, Darrel Simonson was supportive and willing to amend the contracts to suit our own personal requirements, he took care of financial planning with precision, the whole experience was truly a positive one. And now, each time we come to Costa Rica, we have our spacious and beautiful mini-home where we can stay. Perhaps we'll even add an extension and a swimming pool…
Marc Henri C
---
I have known Marcel van Willigen for years now. I have known many dozens of realtors in the US and Costa Rica and I must say Marcel is definitely one of the best. He impressed me at our very first meeting years ago and has always been quick to reply to any request for information. His knowledge of the local current market conditions is second to none. Marcel recently sold one of my properties very efficiently while I was many miles away. I look to him whenever I am in the market for a new project or am ready to sell an investment.
Ron L.
---
I had a two bedroom home built by Ballena Homes while I was in the US. I received frequent updated including photos of the progress from Bill Campbell. When the house was completed Bill was on hand to help with picture hanging, shade sail hanging and other chores. His wife, Rita, freely gave plants from her garden. The builders have responded promptly to any and all concerns. I was very impressed with the work crew, as they were very clean, organized, and were very attentive to the details.
Bernice K, Tennesse, USA
---
We are extremely satisfied and pleased with the professional and personable service we received from Bill Campbell at CENTURY 21 Ballena Homes; not only from a real estate perspective, but also the guidance and recommendations provided for the required legal, financial and other matters in purchasing our lot. We would highly recommend Bill and Ballena Homes to anyone thinking of purchasing real estate in the Southern Zone; as well as their construction arm to build our home on the lot we purchased.
Michael & Carol B, Ottawa Canada
---
"It is our pleasure to write a few words about CENTURY 21 / Ballena Homes and one of their agents, Mr Bill Campbell.We lived in Switzerland; but have planned to move to Costa Rica and were looking for a house in the Osa region. Given the quality of the information on the website of CENTURY 21, it was extremely easy for us to find the home that matched us. Throughout all transactions and negotiations, Bill has been professional, friendly and supportive. He has offered advice when needed, kept us up to date with progress and guided us through the quick and efficient buy of our home. Bill definitely made the whole experience operate as smoothly as possible and with the least amount of stress. We would have no hesitation in recommending him as an excellent real estate agent to anyone considering buying their home".
Mike and Marina D, Switzerland