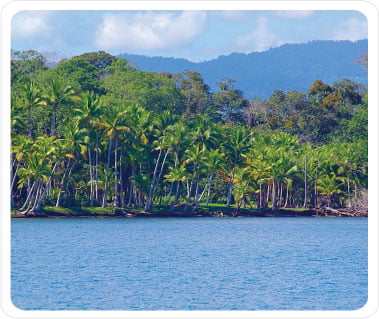 CARATE
Carate is situated on the Pacific side of the Osa Peninsula in the southern region of Costa Rica, approximately 43 kms from the commercial center and airport located in downtown Puerto Jimenez. Surrounded by lush green tropical primary rainforests, beaches and more wildlife that you can imagine, Carate is often referred to as one of Costa Rica's best-kept secrets. Carate is situated near the eastern entrance to Corcovado National Park and has its own paved landing strip for small private aircraft. The properties available in this area are numerous and include large tracts of developable land and endless beaches.
---
Carate Rainforest Estate
151 Hectares of Prime Costa Rican Paradise
US$10,500,000
Amazing opportunity to own and develop your own piece of heaven on earth in Carate on the unique and stunning OSA Peninsula. The property being offered includes 151 hectares (373 acres) of pristine forests – fully developable – including 1.95 kilometers of undisturbed beach frontage on the Pacific Ocean. The Carate River runs through the property and there is a river bordering the other side. Included are numerous buildable ridgelines with ocean views over Playa Carate. An additional feature of this location is the paved airstrip, maintained by the Costa Rican aviation agency, right at the entrance to the Carate parcel and the airstrip is included in the concessions that go with the offering.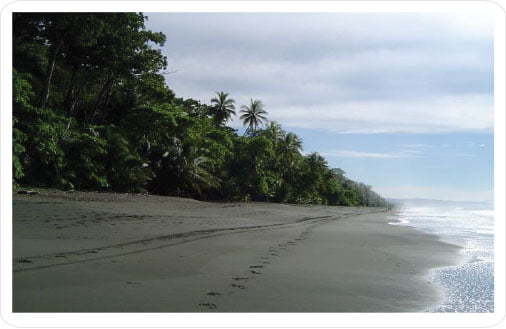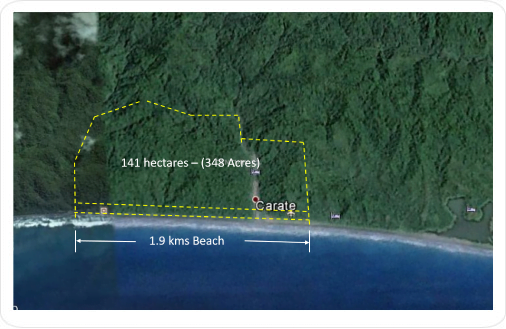 DEVELOPMENT POSSIBILITIES
The land has been maintained in its original form over the years and is one of the most desirable parcels in the entire OSA Peninsula. This property consists of 123.4 Hectares of Titled land and 27.6 Hectares of Maritime Zone Concession land. All feasibility studies and environmental procedures have been completed. The concessions are in place, fully operational and valid. Documentation is available on all permissions allowed for these concessions upon request. The water concessions have been finalized, are accessible, ample and available for the construction permitting process.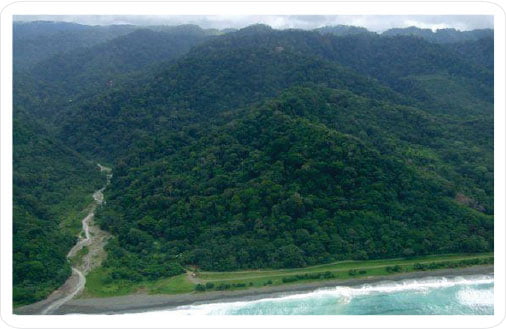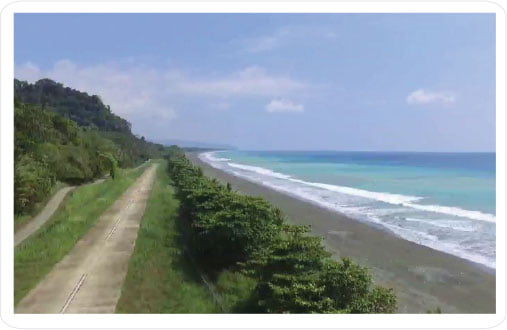 Countless possibilities!! A private get-a-way for a luxurious estate or an ultra-exclusive community with a handful of multi-million dollar homes. With the new planned Crocodile Bay Marina 45 minutes away, those with private yachts could enjoy a rain forest preserve of their own. Furthermore, consider a boutique hotel-resort with villas scattered over the buildable ridges, restaurants, pools, private spas and facilities to accommodate the most discerning of tastes. Another possibility would be a unique wellness/spiritual/healing retreat center catering to many cultures throughout the business and corporate world offering rainforest experiences to their clientele or employees.